Beyond the Bricks: Dynamic Duo Aims to Transform K-12 Education
Theresa Gibson and Nancy Mangum spend more than half of their working hours on the road.
As associate directors of the Friday Institute's Professional Learning and Leading Collaborative (PLLC), they work with a team to develop curricula on personalized and digital learning for K-12 educators and administrators, then travel all over the state and country delivering it.
"The mission of the Friday Institute is to improve education through innovation," Mangum says. "We work to meet that mission by helping teachers, instructional coaches and administrators transform learning opportunities for their students."
Traveling often, Mangum says, is "exciting and exhausting," but she and Gibson say they love their jobs. It's quite evident, actually, as their eyes light up when they talk about the impact their programs are having nationwide.
Case in point: the Leadership in Personalized and Digital Learning (LPDL) program. Gibson and Mangum worked with their team to create it five years ago, in partnership with The Learning Accelerator, a national nonprofit that supports K-12 education, and the North Carolina Principals & Assistant Principals' Association.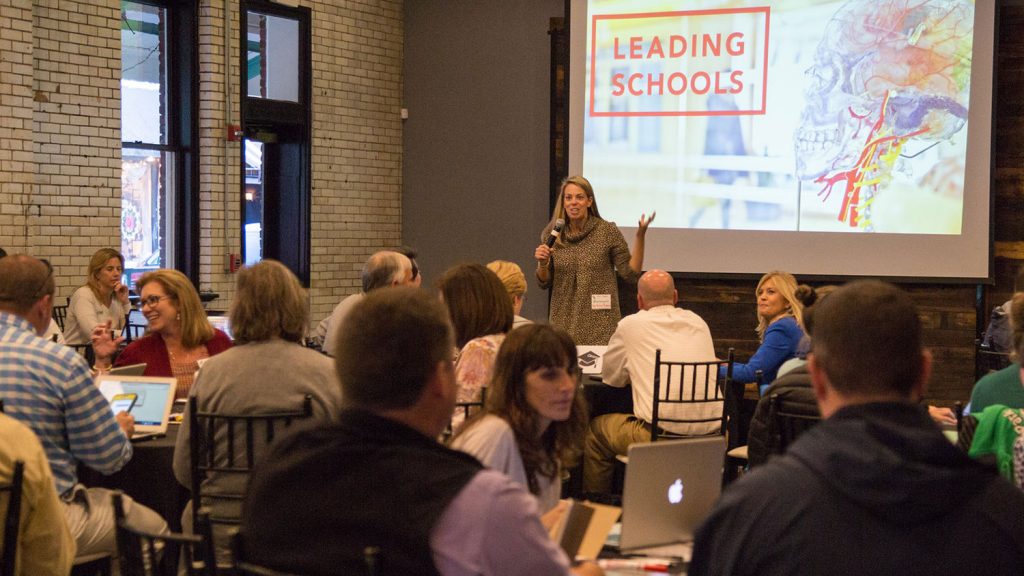 Initially designed to help principals integrate digital learning into their school's practices, the program has evolved to focus on personalized learning environments.
"We take research best practices and synthesize them to create learning opportunities for principals," Gibson says. "We also believe in creating community so these principals can continue to support each other long after the program is over."
On the Road
A number of organizations approached Gibson and Mangum as word about the program began to spread, so they decided to pilot it nationwide.
One of their first partnerships was with the Utah Education Network.
The organization was looking for support strengthening leadership skills in the state's school principals, so Gibson and Mangum customized the program to meet that need.
"We've had hundreds of Utah school principals go through the program," says Justin Brooksby, associate director of professional development with the Utah Education Network. "It's really helped us make progress in Utah schools … and really gave us a start for our entire principal professional development program."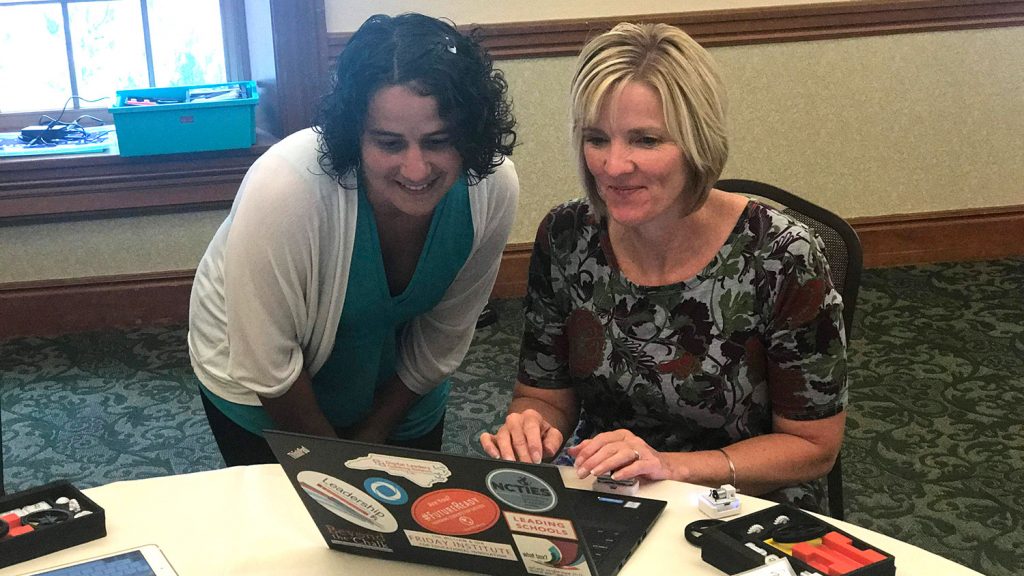 Alisa Cook, a personalized learning consultant with the Wyoming Department of Education, had a similar experience. She partnered with Gibson and Mangum to offer district leaders professional learning opportunities that will help them become "future-ready" and take their schools to the next level.
"Meeting and working with Nancy and Theresa has been life-altering," Cook says. "And that is not an exaggeration. They have such a passion for this work, and you can't help but be excited about it as well when you are around them. They are extremely hard-working, and they are very dedicated to the cause of developing leaders so they can better the schools around them."
Today, 20 organizations around the country run LPDL. And Gibson and Mangum are constantly connecting people with each other. In a recent example, they brought partners from Tennessee to Colorado to check out a personalized learning program they helped develop there.
Ripple Effect
Here at home, one of their biggest signature programs is the North Carolina Digital Leaders Coaching Network.
Over the last five years, more than 600 instructional and technology coaches from schools throughout the state have participated in the program which focuses on, as Gibson says, "creating a network for K-12 instructional coaches, media coordinators and technology facilitators to help lead and coach other teachers on personalized and digital learning."
This teachers-helping-teachers model has a ripple effect, Gibson says, that benefits far more people than those who actually participate in the program.
Over the course of a year, participants engage in several sessions across the state focused on growing themselves as instructional coaches. According to informal survey results, participants have overwhelmingly responded that they have changed their current practices because of the program.
"We want to build change agents," she says, "and help them transform their practices and inspire others to do the same."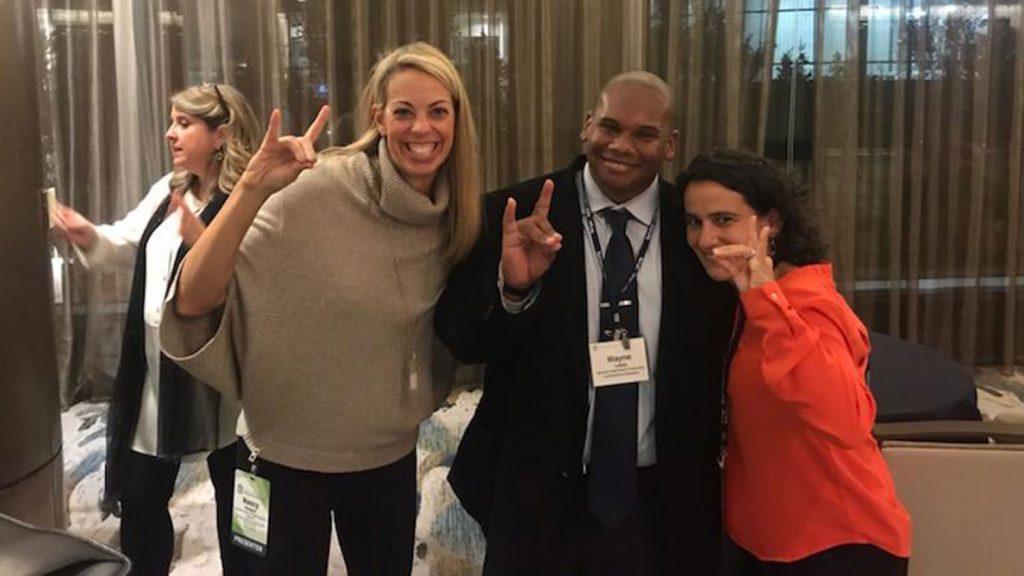 Building Capacity
"What ultimately drives all of our work are the needs, whether we're discovering them in our research or because our team spends the majority of our time in the field, interacting with teachers and administrators," Mangum says.
But they don't stay in one place for too long.
"We have a unique model that allows us to be agile and responsive," Gibson says. "It's not our model to build something and stay there running the same program for 10 years. So we focus on building capacity and then passing it along. Then, we move on to building other programs.
"We learn so much from our travels," Gibson says. "So we're always bringing fresh ideas to and from North Carolina because of our model."
They do face challenges that come with growth, such as balancing the needs of diverse organizations and creating scalable models that can serve their clientele with equal quality and efficiency no matter where in the world they're located.
Overcoming obstacles is part of the job, Mangum says. Nothing is slowing these two down.
"We're excited about the future, and we'll continue to develop and deepen partnerships with organizations and individuals who really want to make impactful change in schools."
Want to dig deeper? Check out the PLLC's full list of programs; read Leading Personalized and Digital Learning, a book co-authored by Mangum and PLLC Director Mary Ann Wolf; and find out what PLLC program participants have to say about their experiences.
This post was originally published in NC State News.