People of Poe
What makes the College of Education the leading college of education in North Carolina? Our people — and their commitment to ensuring the educational success of all North Carolinians.
Meet a few of our people prepared to change lives and communities across North Carolina and beyond.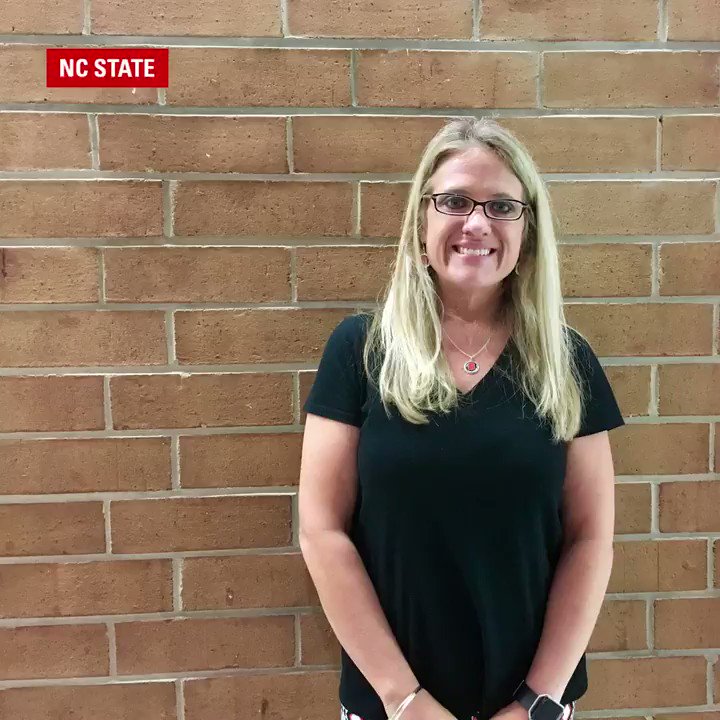 Meet Rachael Debnam-O'Dea: world traveler, former high school English teacher and current second-year doctoral student in the College of Education. #PeopleOfPoe http://ncst.at/3NtwmF
"My mom inspires me. She is a preschool teacher, and I love going with her to work because she has the most amazing energy. Every time I see my mom in the classroom, I think about how I want to be a teacher just like her. The kids love her, the parents love her, she cares so much about her students, and I just want to be like her. Being a teacher definitely runs in the family." —Julia Hnatt, senior middle grades education major. #PeopleOfPoe
"I interned this summer at the North Carolina Museum of Natural Sciences in downtown Raleigh, working with various summer camps. It was a pretty competitive selection process, so it was exciting to get the internship experience, but it was more exciting to be able to work with kids all summer. This experience definitely reaffirmed my decision to become an educator, and it also made me think about the different career paths I can take as an educator." —Jed McLaughlin, junior science education major. #PeopleOfPoe
"Ms. Fox was a librarian at Grissom Public Library in my hometown. She showed me how the library worked and I got to be sort of an intern for her. I just really like to read. I used to read over 365 books in a year back when I was in middle school. I want to take my love of reading and pass it on to kids by being a librarian in a school." —Chantal Warfield, sophomore Middle Grades major. #PeopleOfPoe
"I found what I was passionate about by mistake. I had originally chosen to pursue medicine because I wanted to make a difference in the community, but once I experienced that feeling as a teacher with Teach for America, I felt like I could make a larger impact in education. As a teacher, I'm a person that kids will see 8 hours a day. They'll see me more than they see their parents. Every day you have the chance to change their lives." —Marcus Howard, first-year Educational Leadership, Policy and Human Development graduate student. #PeopleOfPoe
"In middle school, I wanted to be a math teacher because I enjoyed math and I liked people. But you get kind of pushed away from teaching now because it's not the most respected career anymore. You don't tell your top students to major in education—my teachers pushed me to pursue engineering.During the freshmen retreat for Park Scholars, I was talking to the program director about some of the problems in my rural hometown and she said, 'Well, have you ever considered going back to help?' That conversation changed things for me. People are my thing, and my passion is helping people reach their full potential." —Ashley Lawson, junior Mathematics Education major. #PeopleOfPoe
We're proud to have some of the best and brightest minds in education here in Poe Hall, and we want to share our people with the world. Get ready to meet some of the College of Education's amazing students, faculty and staff in the coming weeks with #PeopleOfPoe.First up, we have Ben Dictus, a second-year Educational Research and Policy Analysis graduate student:"You know, some people can pull off changing the world. But I think it's just about helping individuals live better lives. I don't know how many people I'll help or be able to reach, but if I can help a couple hundred people live a better life, then that's changing the world a little bit at a time. I think I can pull that off."
"I taught for six years in Charlotte and High Point, NC. I saw the inequity among my students and how environmental factors like home life play a major role in who that child will become. I loved being in the classroom and I loved my kids, but I decided that I had to go back to school so I could research and figure out interventions for the kids who need them.My dream is to run a community center for at-risk, African American kids to introduce them to the many opportunities available in the STEM pipeline. When I taught, I felt like both teachers and kids didn't have a true understanding of what STEM is. I want students to see that their creativity can be used in the STEM field." —Whitney McCoy, first-year Educational Psychology graduate student. #PeopleOfPoe
"There is so much more than just teaching that goes into education—teachers impact the world. Teachers are educating the people that go on to be neurosurgeons, or the president. I think it's so cool that teachers are the ones who foster the growth of people who go on to do such amazing things. And I don't think they're appreciated enough for it." —Summer Thompson, freshman Middle Grades major. #PeopleOfPoe
Nominate Your Own #PeopleOfPoe
Know a College of Education student, alumnus, or faculty and staff member making a difference in the lives of others? Nominate that person for this series. We're looking for people who reflect our mission to ensure the educational success of all North Carolinians.
Submit a Nomination
Share Your Own #PeopleOfPoe
Do a short profile on your social media channels of a College of Education student, alumnus, or faculty and staff member making a difference in the lives of others. Tag your posts #PeopleOfPoe so we can see them and share.
See #PeopleOfPoe